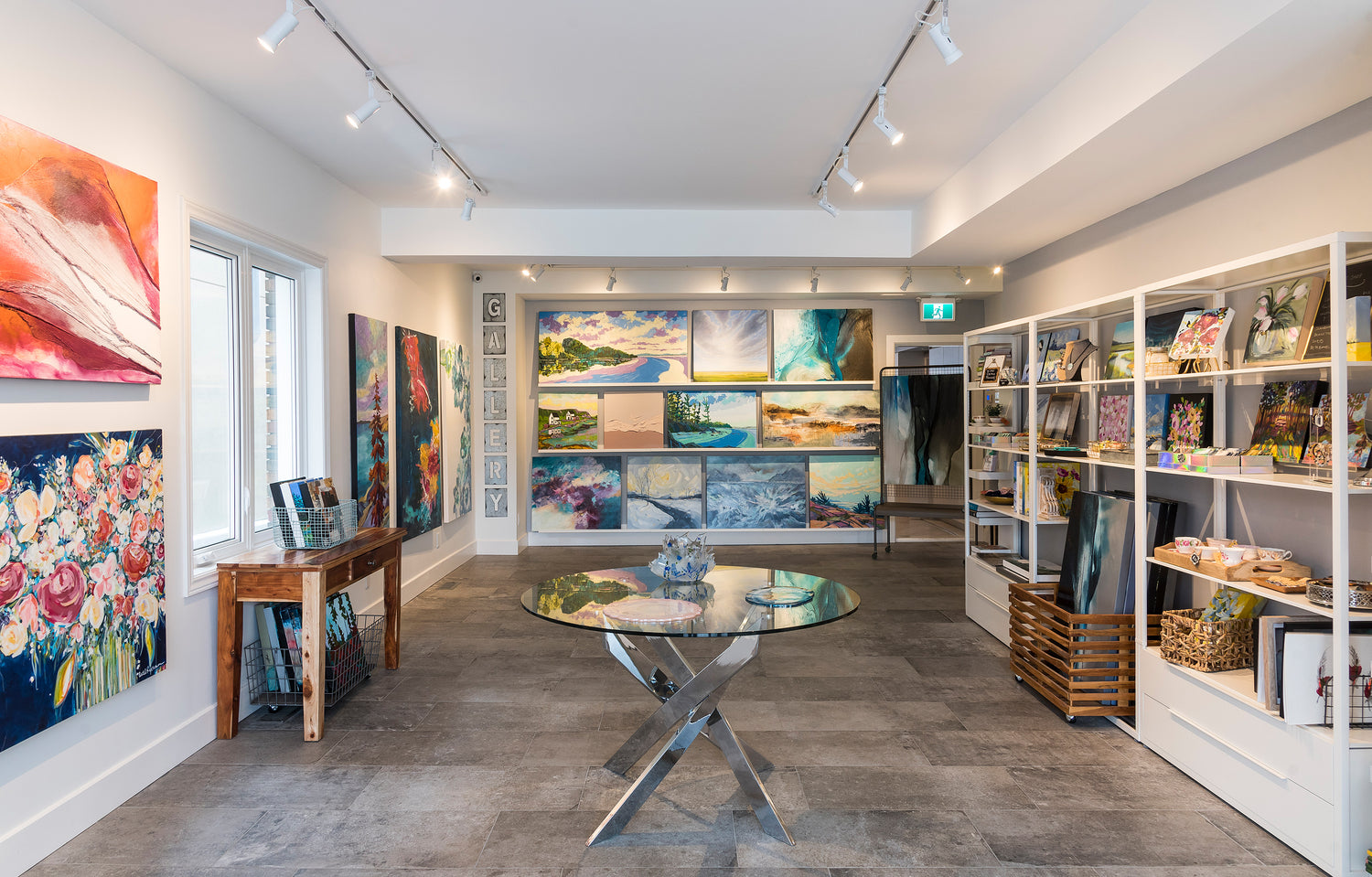 About Us
Founded in 2013, SANTINI GALLERY is a contemporary art gallery in Ottawa, ON, specializing in original, local artwork. Dedicated to promoting accessibility in the arts, SANTINI GALLERY is focused on offering an inviting, transparent and affordable gallery experience for both artists and clients.
SANTINI GALLERY represents local and regional artists with a strong focus in abstract artwork and modern Canadian landscape. We strive to offer a variety of unique work, while maintaining a welcoming environment. We carry handmade artisan goods in our boutique, including home decor pieces, jewellery and giftware.
Lauryn Santini is a graduate of Sotheby's Institute of Art, New York, NY, where she completed her Master's in Art Business. This specialized program focuses on practical experience within the art world, including the study of international art, art law, appraisals, and standard gallery practices. Prior to Sotheby's, Lauryn completed her Bachelor's Degree at The University of Western Ontario, with an Honors Specialization in Art History and Criticism.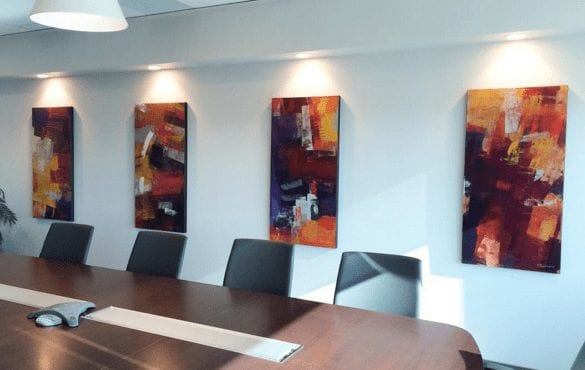 Corporate Services
The lobby of your office is the first space your clients see. It should reflect the professionalism, refinement and personality of yourself and your company. Specializing in corporate consulting, SANTINI GALLERY works hands-on with you and your team to identify your needs and taste in art. Focusing on artists suited to corporate spaces, SANTINI GALLERY offers a wide selection of affordably priced original artwork for your office.
Lauryn will come to your office, photograph and measure your space and send you multiple options for review, including different color palettes and styles of artwork. We work on jobs of all sizes, whether you're looking for 2 paintings or 20. We take care of everything from start to finish; framing, delivery and install.
Call now for a free consultation.
Contact Us