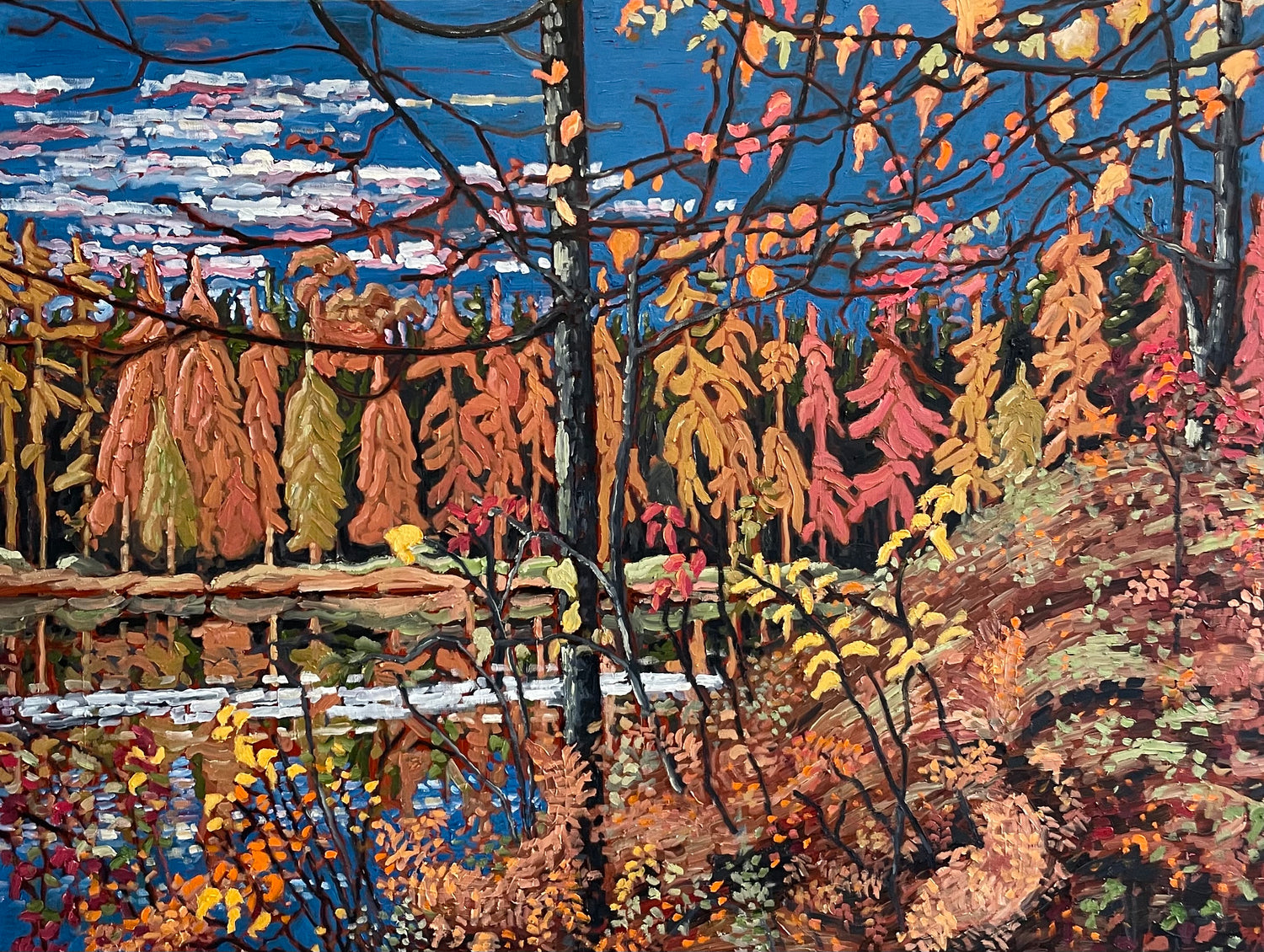 An Architect by profession, Grant Morden is a Canadian landscape artist living in Ottawa, Ontario. His work, in oils, captures his interpretation of our surroundings, exploring mainly in the Ottawa, Ontario and Pontiac, Quebec regions.

Grant is drawn to landscape as a genre for the infinite variety of subject matter, both elemental and powerful. He is drawn to the colours, patterns, rhythms of movement and the interplay of light found in nature. What is created is a recognizable image of our landscape frozen in space and time; not intended to be a wholly realistic view of the subject, but rather, a snapshot showing how the objects in space relate to each other through movement.

Inspiration comes from a need to capture a moment in time as a snapshot of our surroundings, and painting is a response to this creative need. Grant's artistic influences include Tom Thompson, Vincent Van Gogh and Frank Lloyd Wright. In his work, Grant combines texture, through thickly painted strokes, rich colour, light and movement, to bring life to the canvas.